Fire Pit Safety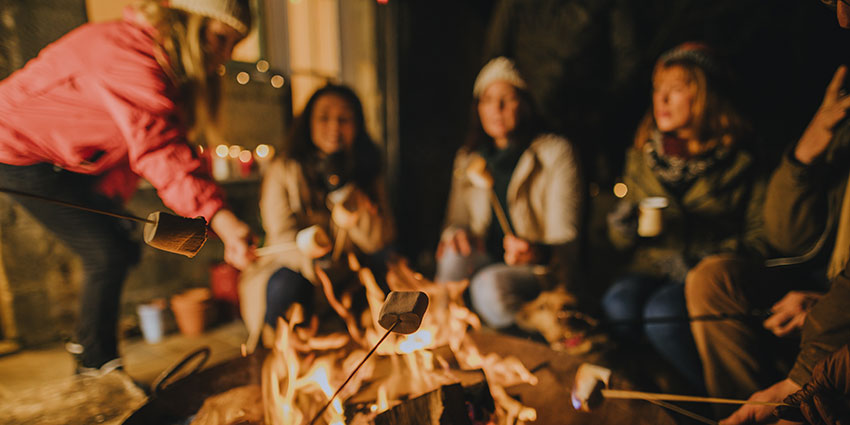 Fire pits are quickly becoming one of the most coveted home additions. It's a relatively inexpensive way to add an outdoor social element to your home, and provides warmth and fun for all your guests.
The issue with fire pits, is well, the fire. Anytime you have an open flame you're inviting some sort of risk. The key is to limit the risk so that you can enjoy your fire pit without having to worry about potential disaster.
Here are some quick and easy tips to help you be a smart fire-pit owner:
Make sure that all surrounding furniture, structures and appliances are at least 10ft away from the fire pit. Also make sure the space ABOVE the fire pit is completely clear.
Clear the area of debris. Leaves, twigs, and trash are extremely flammable and are often overlooked.
Make sure you have a clean area around your pit before you start the fire.
Keep the fire relatively small. The bigger the fire, the harder it is to contain.
Do NOT use gasoline to start your fire! We're serious.
Check the weather beforehand. If it's going to be a windy day, gusts can blow embers into surrounding brush and cause additional (unwanted) fires nearby.
Have water or sand ready to help put out the fire when you're done enjoying it.
Buy a dry-chemical fire extinguisher with a B or C class multipurpose rating as a precaution.In case of emergencies, this can quickly put a stop to what could become a disaster.
Have a fire blanket handy in case something - or someone - catches fire by accident.
Check the fire ordinances in your area and the condo and home association policies that apply to your home. Depending on where you live, you may only be allowed limited use or it may be prohibited for you to install or use a fire pit at all.
If you follow these tips and stay alert, you and your guests can safely enjoy the warmth and good times that come with owning a fire pit.
---
This information is provided for your convenience and is not intended as insurance advice. The views, opinions, and advice expressed in this article do not represent those of Homesite Group Incorporated. Please consult your insurance carrier or agent for information regarding your policy or coverages.