Fall Safety Tips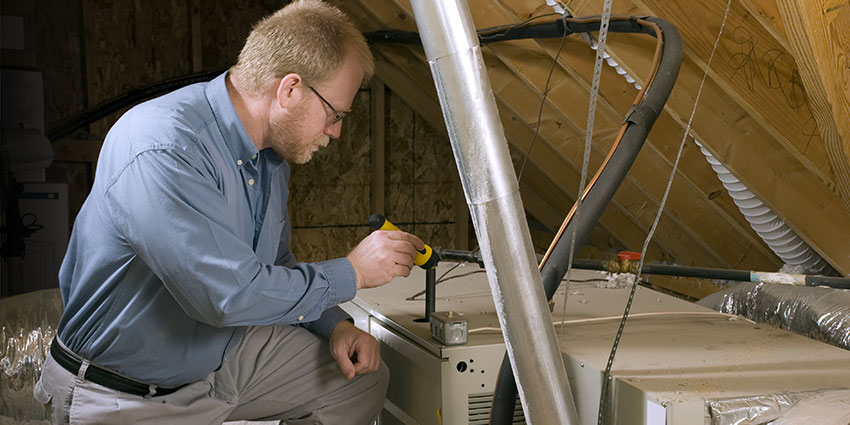 With everyone gearing up for fall, homeowners should start thinking about ways to prepare their homes for the upcoming winter season. Take advantage of the cooler, temperate weather to tackle outdoor projects now.
Here are some helpful projects to consider completing over the autumn season:
Clean the gutters – Be sure to regularly clean out gutters and downspouts as leaves begin to fall. Clogged gutters are one of the major causes of ice dams! Replace old or damaged gutters with new ones that have built-in leaf guards.
Caulk windows – Caulk around windows and doorframes to prevent heat from escaping as the temperature drops. Small cracks and openings into your home can cause water to get in and freeze, resulting in larger cracks and mold buildup.
Check home safety equipment – Make sure smoke and carbon monoxide detectors work, ensure fire extinguishers are functional, and first aid kits are well-stocked in the event of an emergency.
Inspect the roof and eaves – Inspect the roof and shingles, to make sure all are in good shape. Check under and around the eaves of the house for any cracks or holes, or even animal nests.
Wrap indoor pipes – To prevent frozen pipes which can cause water damage, be sure to wrap indoor pipes with thermostatically controlled heat tape.
Ready the fireplace – Get your wood stove and fireplace in working order. Clean out any leftover ash or wood debris from the previous season. You may want to have a professional chimney sweep come and perform an inspection, depending on how often you use the fireplace.
Seal the driveway – Inspect your driveway for cracks. Clean out and repair any damage with driveway filler, then coat with a commercial sealer. Sealing the driveway now will help extend the life of the asphalt through the winter and beyond.
Inspect your heating system – Now is a good time to make an appointment for your furnace's annual checkup. Heating systems will use fuel more efficiently, last longer, and have fewer problems if properly serviced.Without a thorough inspection, a system can wear itself out quickly, and stop working when you need it most.
Change the direction of your ceiling fans – Reverse your ceiling fan to create an upward draft that redistributes warm air from the ceiling.
Cover your air conditioners – Remove units from windows or wrap the outside box with an approved tarp or plastic air conditioner cover to prevent rusting of vital parts. Vacuum internal parts of air conditioners before storing.
Check lawn equipment – Have your lawn irrigation system professionally drained and winterized to prevent frozen and cracked pipelines and other major issues down the road.
Check your home's insulation – Check attic and crawl spaces for adequate insulation and fill any spots that are improperly covered.
As always, use caution while attempting these projects and always consult a professional should you have questions or be unable to safely complete the task yourself. The tips and tricks above will make for a productive fall and comfortable winter season.
---
This information is provided for your convenience and is not intended as insurance advice. The views, opinions, and advice expressed in this article do not represent those of Homesite Group Incorporated. Please consult your insurance carrier or agent for information regarding your policy or coverages.